Product Description
Product Description
15 years experience in cnc machining workshop in HangZhou offering fast cnc prototyping and mass production service
Quotation:
According to your drawing(size, material, thickness, processing content, and required technology, etc) . 
Drawing Formats:
STEP, STP, GIS, CAD, PDF, DWG, DXF, etc, or samples.
Lead time:
In general:15 workdays.
Minimum Order: 
1PCS,Comply with customer's demand. 
Material:
Aluminum (6061-T6, 6063, 7075-T6,5052), etc…  
Brass: C36000 (HPb62), C37700 (HPb59), C26800 (H68), C22000(H90) etc/Copper/Bronze, etc…   
Stainless Steel (302, 303, 304, 316, 420), etc…  
Steel (mild steel, Q235, 20#, 45#), etc…    
Titanium: TA1, TA2/GR2, TA4/GR5, TC4, TC18, etc.  
Alloy, SPCC, iron, etc…     
Plastic (ABS, Delrin, Nylon,PP, PE, PVC,POM,PC, Acrylic), etc…   
Process:
CNC Machining, CNC turning, CNC milling, CNC lathe machining, CNC boring, CNC grinding, auto lathe,CNC drilling, bushing, bending, stamping, tapping, Laser cutting,Vacuum Casting, Custom Silicone Molding, etc…  
Surface treatment:  
Clear,color anodized, Hard anodized, Powder-coating,Sand-blasting, Painting ,Nickel plating, Chrome plating, Zinc plating, Silver/gold plating, Anodizing, Polishing, Electrophoresis, QPQ(Quench-Polish-Quench), Sandblast,Brushing, Oxide, Silk Print, Laser engraving, Heat treatment, Surface chamfering, Tempering, Knurl, etc…
General Tolerance:
 +/-0.01mm ~ +/-0.05mm
Surface roughness:
 Ra 0.1~3.2
Testing Equipment:
CMM/YVM/Tensile Testing Machine/Hardness Test Machine/Ultrasonic Flaw Detector/Surface Roughness Measuring Instrument/Micrometer/Caliper/Thread Gauge/High Gauge /Trapezoidal thread plug gauge / Hardness Test.
QC System:
100% inspection before shipment.    
Certification:
ISO9001:2008, ROHS.    
Production capacity: 
500,000pieces per month depending on the complicacy of different products and the quantity. 
Machining Scope:
1). Equipment/Machinery.                             
2). Medical & Technological parts.
3). The Automotive/motorcycle parts.
4). The telecommunication parts.   
5). The power tool parts.  
6). Bicycle parts.  
7). The agricultural parts.   
8). Hardware.  
9).Toys.
Experience: 
15 years of CNC machining products experience.    
Packaging: 
Standard: pearl cotton and bubble bag, carton box and seal, Prevent damage.    
For large and big quantity: pallet or as per customers' requirement.  
Term of Payment:  
T/T, Paypal, etc…  
Delivery way:
Express(DHL, FedEx, UPS, TNT, EMS), By Sea, By air, or on your requirement .
Our Advantages:
1).24-hours online service & Quickly Quote/Delivery.
2).100% QC quality inspection before delivery, and can provide quality inspection form.
3).16+ years of experience in the CNC machining area and have a senior design team to offer perfect modification suggestions. 
Note:
All parts are not in stock, custom made according to customer's drawings or samples!
If you have any parts to be made, please feel free to send your kind drawings  . 
Category

Production Process
1.According to the requirements of the customer's order, we'll hold a meeting for discussion and arrangement
2.Program the ordered product
3.Purchase the materials according to the processing size in the program
4.Debugging the equipment and then machining the materials
5.Some products need to be processed by CNC turning
6.Some products need to be processed by CNC machining
7.The finished product will be inspected for the first time
8.Qualified products will be finished the Surface treatment according to the order
9.After all processing requirements of the product are completed, we will conduct the final quality inspection
10.Assemble qualified products
11.All qualified products will be packaged, and the packaging should be shock-proof, pressure-proof and scratch-proof
12.The packaged products will be delivered according to the customer's order requirements
Company Profile

  Shen Zhen New Source Mold Industrial Limited, Located in Xihu (West Lake) Dis. District HangZhou China. We also called Shen Zhen Xin Yuan Mold Industrial Limited. The company covers an area of 2000 square CZPT and has nearly 100 experienced employees.
  We have more than 40 sets of advanced processing equipment including 3-axis,4-axis, 5-axis CNC, and gantry CNC. milling machine, lathe, drilling machine, sand blasting machine, and other advanced processing equipment.
  Xin Yuan Mold is committed to being an ideal partner for CZPT customers to help them to turn their designs into great products, involving from the early rapid prototyping stage to small-lot production and then to final mass production.
  Xin Yuan Rapid Prototype has 1 rapid prototyping services factory and other joint venture specializing in sheet metal prototyping and sheet metal fabrication located in HangZhou city, China.Xin Yuan Rapid Prototype China is providing CZPT customers with a broad range of subtractive or additive rapid prototyping services such as CNC machining, sheet metal prototyping, custom sheet metal fabrication, stereolithography or SLA 3D Printing, vacuum casting, surface treatment, extrusion prototyping, silk screen, pad printing, rapid tooling, and rapid plastic injection molding, etc.
  The main material includes Aluminum, Magnesium, Zinc alloy copper stainless steel, POM, PEEK, And other metal and plastic materials. The machining accuracy can achieve 0.01mm, Xin Yuan Mold has three-dimensional coordinate testing instruments,2.5-dimensional testing instruments, an altimeter high-power magnifying glass micrometer height gauge, Roughness tester, and other high-precision testing instruments, We guarantee that 100% products will be inspected before shipment.
  At the same time, Xin Yuan Mold is a professional manufacturer of injection mold making, injection molding, secondary operations, and mechanical assembly.We are dedicated to serving our customers in a wide range of industries including Automotive, Electronic Appliances, Mobile Communication, Medical Devices, and Toys with high-quality products, competitive pricing, and quick on-time delivery.
  With rich and CZPT experience, vast capabilities, and advanced equipment, Xin Yuan Mold provides high-quality, proven solutions for all your rapid prototyping, low-volume, and mass-production needs.
  If you want to learn more about Xin Yuan Mold China, please do not hesitate to contact us for more information about our rapid prototyping services capabilities. If you are traveling to China, we would warmly welcome you to visit us and meet you in person to hear more about the project you are working on!
Company Strength
1. The gantry milling machine can process the surface with multiple milling cutters at the same time, with high processing accuracy and production efficiency. It is suitable for processing the plane and inclined plane of large workpieces in batch and mass production. The CNC gantry numerical control machine can also process space-curved surfaces and some special parts.
2. Five-axis machining: Using CNC to move cutting equipment or different parts on 5 different axes simultaneously by rotating a table or cutting tool, avoiding collisions with fixed equipment parts and providing space for the production of very complex parts
3. CNC turning center, is a kind of high-precision, high-efficiency automatic machine. Can be processed in a straight cylinder, oblique cylinder, arc, and various threads. More suitable for mass production of complex parts.
4. mobile CNC automatic: lathe machine is a lathe milling integration and has an automatic feeding machine, mainly used for the processing of small parts of the bar, high processing precision, processing speed, very suitable for the diameter of the round bar within 38mm mass processing
5. Aluminum CNC Machining Center: is a full-function CNC machining machine tool,  through three-dimensional data programming, directly processed out of the required products, processed parts can be sprayed, electroplating, screen printing, coating surface treatment, can be assembled, better reflect the design function of the product
6. CNC machining centers can also be divided into 3-axis, 4-axis and5- axis machining centers. The 3-axis CNC machining center provides 3-axis linkage control, enabling tools to handle complex surfaces. The 5-axis machining center is on the basis of a 3-axis, there are 2 rotating axes, can be processed more complex structures, Suitable for plastics such as ABS, PC, PP, PE, POM, PA, PMMA, EPS, etc. Metal: Steel, aluminum alloy, zinc alloy, copper, etc.
7. Laser Cutting Machine: Metal laser cutting machine: laser cutting carbon steel, silicon steel sheet, stainless steel plate, aluminum alloy profiles, aluminum alloy, galvanized steel, hot rolled plate, galvanized steel, copper, and other metal composite materials, can be completed rapidly laser cutting. Because of high coordination ability, faster laser cutting speed, high-efficiency laser cutting, short commodity cycle time, sheet metal laser cutting machine is widely used
8. The 3D printing machine: The printer reads the cross sections in the file, prints them out layer by layer using liquid, powder,  or sheet material, and then glues the layers together in various ways to create a CZPT object. The technology is characterized by the fact that it can be made in almost any shape, it is very fast and low costQuality
Control System
Xin Yuan Mold has three-dimensional coordinate testing instruments,2.5-dimensional testing instruments, an altimeter high-power magnifying glass micrometer height gauge, a Roughness tester, and other high-precision testing instruments, We guarantee that 100% of products will be inspected before shipment.
1. Coordinate Measuring Machine: It can accurately measure the size, Angle, shape, and position of various workpieces, as well as various parameters of threaded parts, and is mostly used for quality inspection and comparison.
2. Video Measurement System: After the workpiece image is taken by the image detection system, the image data is transmitted to the computer, and the measurement software is used to measure various geometric elements and analyze the data. Its advantage is the high accuracy of measurement, measurement data can be directly input into AutoCAD, become a complete engineering drawing.
3. Tensile Testing Machine: is used for a variety of metal and non-metallic materials for instruments and equipment static load, tensile, compression, bending, shearing, tearing, stripping, and other mechanical properties of the mechanical testing machine.
4. Hardness Tests can reflect the mechanical properties of metal materials under different chemical compositions, organizational structures, and heat treatment conditions. Hardness test is widely used to test the properties of metal materials, monitor the correctness of the heat treatment process, and study new materials.
5. Ultrasonic Flaw Detector: It can detect, locate, evaluate, and diagnose various defects in the workpiece without damage, such as cracks, welds, pores, sand holes, inclusions, folding, and so on.
6. Surface Roughness Measuring Instrument: It can be used to detect the roughness of surfaces of different shapes, including plane, outer circle, inner hole, groove, and other difficult-to-measure surfaces.
7. Caliper: It is widely used for accurate measurement of workpiece length, inside and outside diameter, and depth measuring tools.
8. High Gauge: It is used to measure the size of the product, such as some two-dimensional dimensions such as circle, radian, Angle, distance, etc., which is the best tool to ensure the qualified size of the product.
9. Thread Gauge: It is usually used to check whether the size of the thread is correct. Thread size is composed of thread diameter and pitch. Usually in the selection of thread gauge to know the test thread specification.
Certifications

Packaging&Shipping
Packaging:
1. We use soft foam to pack the products, and then put the packaged products into standardized cartons and do a good job of boxing. This can play a scratch-proof, pressure-proof and shock-proof effect on the product.
2. We can also arrange packaging and shipping according to your requirements.
3. To facilitate customs clearance, we will put the product code on the package. However, we will not put the customer's information on it, such as the logo, etc. We will do a good job of keeping the customer's information confidential.
Shipping:
There are 4 options as follows:
1. International express: UPS, FedEx, DHL, TNT, Post, etc.
2. Port transportation: all ports. 
3. We deliver according to customer's requirements.
4. Insurance for the goods according to the contract.
Customer Reviews

Recommended Products
FAQ
1. How can I customize my products?
Kindly please provide the 2D/3D drawings (PDF/DWG/DXF/IGS/STP/SLDPRT/etc)  with details(Surface treatment, material, quantity, and special requirements, etc).
2. How g long i can get the quotation?
We will offer the quotation within 48 hours(Considering the time difference).
3. Are there any other requirements for the order?
OEM&ODM are welcomed.
4. Can I get a sample for testing?
We will offer free or charged samples depending on the products.
5. How long will you produce the parts?
Normally 2 weeks, we will arrange the production schedule depending on the quantity and the delivery.
6. What are your payment terms?
We can accept Western Union or Paypal for small, and for big quantities, T/T is preferred.
7. How about transportation?
By sea or by air and international express service
8. What if the products we received are not good?
Contact us without hesitation, the after-sales service will take responsibility.
| | |
| --- | --- |
| Application: | Fastener, Auto and Motorcycle Accessory, Hardware Tool, Machinery Accessory, Machinery, Electronics & Computer, etc. |
| Standard: | GB, EN, API650, China GB Code, JIS Code, TEMA, ASME |
| Surface Treatment: | Clear/Color Anodized, Hard Anodized, etc. |
| Production Type: | Single Production ,Batch Production,Mass Productio |
| Machining Method: | Forging ,Casting,Broaching,Extrusion,etc. |
| Material: | Nylon, Steel, Plastic, Brass, Alloy, Copper, Aluminum, Iron, ABS,PC, etc. |
Samples:

US$ 150/Piece

1 Piece(Min.Order)

|
Request Sample
Customization:

Available

|

Customized Request
How to Design a Forging Spur Gear
Before you start designing your own spur gear, you need to understand its main components. Among them are Forging, Keyway, Spline, Set screw and other types. Understanding the differences between these types of spur gears is essential for making an informed decision. To learn more, keep reading. Also, don't hesitate to contact me for assistance! Listed below are some helpful tips and tricks to design a spur gear. Hopefully, they will help you design the spur gear of your dreams.


Forging spur gears
Forging spur gears is one of the most important processes of automotive transmission components. The manufacturing process is complex and involves several steps, such as blank spheroidizing, hot forging, annealing, phosphating, and saponification. The material used for spur gears is typically 20CrMnTi. The process is completed by applying a continuous through extrusion forming method with dies designed for the sizing band length L and Splitting angle thickness T.
The process of forging spur gears can also use polyacetal (POM), a strong plastic commonly used for the manufacture of gears. This material is easy to mold and shape, and after hardening, it is extremely stiff and abrasion resistant. A number of metals and alloys are used for spur gears, including forged steel, stainless steel, and aluminum. Listed below are the different types of materials used in gear manufacturing and their advantages and disadvantages.
A spur gear's tooth size is measured in modules, or m. Each number represents the number of teeth in the gear. As the number of teeth increases, so does its size. In general, the higher the number of teeth, the larger the module is. A high module gear has a large pressure angle. It's also important to remember that spur gears must have the same module as the gears they are used to drive.
Set screw spur gears
A modern industry cannot function without set screw spur gears. These gears are highly efficient and are widely used in a variety of applications. Their design involves the calculation of speed and torque, which are both critical factors. The MEP model, for instance, considers the changing rigidity of a tooth pair along its path. The results are used to determine the type of spur gear required. Listed below are some tips for choosing a spur gear:
Type A. This type of gear does not have a hub. The gear itself is flat with a small hole in the middle. Set screw gears are most commonly used for lightweight applications without loads. The metal thickness can range from 0.25 mm to 3 mm. Set screw gears are also used for large machines that need to be strong and durable. This article provides an introduction to the different types of spur gears and how they differ from one another.
Pin Hub. Pin hub spur gears use a set screw to secure the pin. These gears are often connected to a shaft by dowel, spring, or roll pins. The pin is drilled to the precise diameter to fit inside the gear, so that it does not come loose. Pin hub spur gears have high tolerances, as the hole is not large enough to completely grip the shaft. This type of gear is generally the most expensive of the three.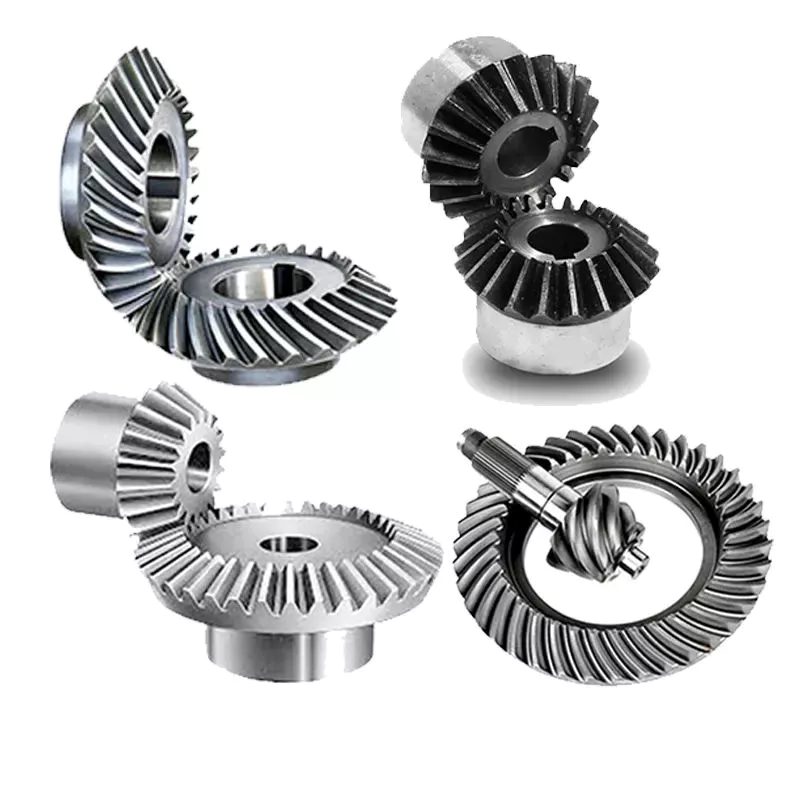 Keyway spur gears
In today's modern industry, spur gear transmissions are widely used to transfer power. These types of transmissions provide excellent efficiency but can be susceptible to power losses. These losses must be estimated during the design process. A key component of this analysis is the calculation of the contact area (2b) of the gear pair. However, this value is not necessarily applicable to every spur gear. Here are some examples of how to calculate this area. (See Figure 2)
Spur gears are characterized by having teeth parallel to the shafts and axis, and a pitch line velocity of up to 25 m/s is considered high. In addition, they are more efficient than helical gears of the same size. Unlike helical gears, spur gears are generally considered positive gears. They are often used for applications in which noise control is not an issue. The symmetry of the spur gear makes them especially suitable for applications where a constant speed is required.
Besides using a helical spur gear for the transmission, the gear can also have a standard tooth shape. Unlike helical gears, spur gears with an involute tooth form have thick roots, which prevents wear from the teeth. These gears are easily made with conventional production tools. The involute shape is an ideal choice for small-scale production and is one of the most popular types of spur gears.
Spline spur gears
When considering the types of spur gears that are used, it's important to note the differences between the two. A spur gear, also called an involute gear, generates torque and regulates speed. It's most common in car engines, but is also used in everyday appliances. However, one of the most significant drawbacks of spur gears is their noise. Because spur gears mesh only one tooth at a time, they create a high amount of stress and noise, making them unsuitable for everyday use.
The contact stress distribution chart represents the flank area of each gear tooth and the distance in both the axial and profile direction. A high contact area is located toward the center of the gear, which is caused by the micro-geometry of the gear. A positive l value indicates that there is no misalignment of the spline teeth on the interface with the helix hand. The opposite is true for negative l values.
Using an upper bound technique, Abdul and Dean studied the forging of spur gear forms. They assumed that the tooth profile would be a straight line. They also examined the non-dimensional forging pressure of a spline. Spline spur gears are commonly used in motors, gearboxes, and drills. The strength of spur gears and splines is primarily dependent on their radii and tooth diameter.
SUS303 and SUS304 stainless steel spur gears
Stainless steel spur gears are manufactured using different techniques, which depend on the material and the application. The most common process used in manufacturing them is cutting. Other processes involve rolling, casting, and forging. In addition, plastic spur gears are produced by injection molding, depending on the quantity of production required. SUS303 and SUS304 stainless steel spur gears can be made using a variety of materials, including structural carbon steel S45C, gray cast iron FC200, nonferrous metal C3604, engineering plastic MC901, and stainless steel.
The differences between 304 and 303 stainless steel spur gears lie in their composition. The two types of stainless steel share a common design, but have varying chemical compositions. China and Japan use the letters SUS304 and SUS303, which refer to their varying degrees of composition. As with most types of stainless steel, the two different grades are made to be used in industrial applications, such as planetary gears and spur gears.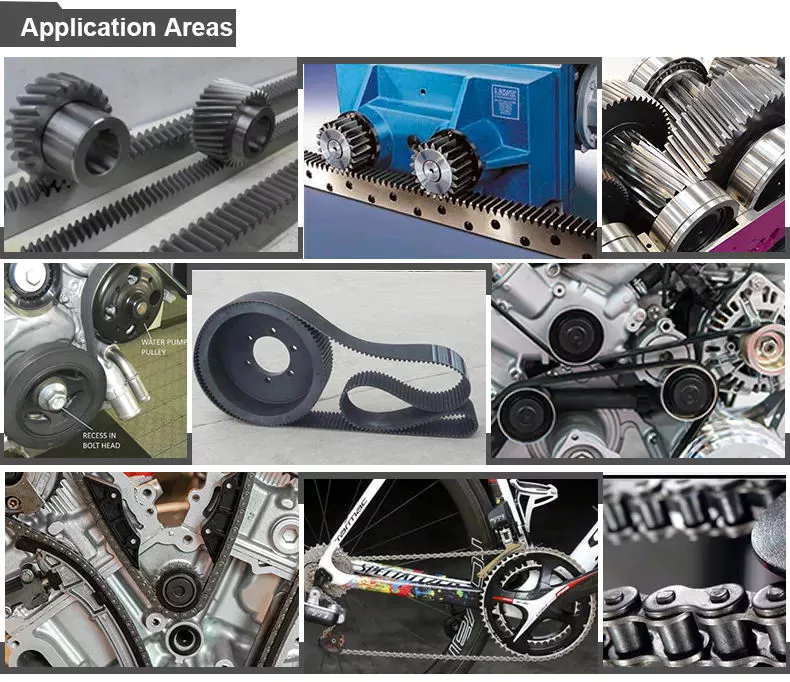 Stainless steel spur gears
There are several things to look for in a stainless steel spur gear, including the diametral pitch, the number of teeth per unit diameter, and the angular velocity of the teeth. All of these aspects are critical to the performance of a spur gear, and the proper dimensional measurements are essential to the design and functionality of a spur gear. Those in the industry should be familiar with the terms used to describe spur gear parts, both to ensure clarity in production and in purchase orders.
A spur gear is a type of precision cylindrical gear with parallel teeth arranged in a rim. It is used in various applications, such as outboard motors, winches, construction equipment, lawn and garden equipment, turbine drives, pumps, centrifuges, and a variety of other machines. A spur gear is typically made from stainless steel and has a high level of durability. It is the most commonly used type of gear.
Stainless steel spur gears can come in many different shapes and sizes. Stainless steel spur gears are generally made of SUS304 or SUS303 stainless steel, which are used for their higher machinability. These gears are then heat-treated with nitriding or tooth surface induction. Unlike conventional gears, which need tooth grinding after heat-treating, stainless steel spur gears have a low wear rate and high machinability.



editor by CX
2023-04-14